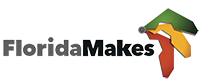 Our members have access to FloridaMakes: a service designed to improve the competitive ability and profitability of the state's manufacturers. FCMA members receive some FloridaMakes services for free and at specially reduced member rates. FloridaMakes' services – created BY manufacturers, FOR manufacturers– are designed to help companies improve performance, strengthen core competencies, expand market opportunities, and connect you with state and national resources.
FloridaMakes is part of the National Institute of Standards and Technology's Manufacturing Extension Partnership and operates in partnership with the State of Florida. For more information, contact Rob Caldwell at rob.caldwell@floridamakes.com.
Local Success Story – Ameritape
More information about FloridaMakes: FloridaMakes Slides
_______________________________________________________________________________________________
Coronavirus/COVID-19 Supply Chain Disruption Checklist
As the situation with the COVID-19 pandemic continues to evolve, manufacturers are aware of the wide ranging impacts on our businesses, our employees, our customers and our suppliers. Most of the information regarding the situation is obviously aimed at personal protection recommendations, but what about the other impacts to our businesses?
Attached you will find a Supply Chain Disruption Checklist that could help you prepare for, or react to, supply chain disruptions that you may experience over the coming months.
We also encourage all manufacturers to take advantage of our Business Continuity Assessment to help you prepare for this, and other events that may disrupt your operations It's still free through April by contacting your FloridaMakes Business Advisor or this office.
I wish all of you and your families the best. If we can be of any assistance in support of your operations throughout this health crisis, please don't hesitate to reach out to us by contacting the FCMA office, or your FloridaMakes Business Advisor, Rob Caldwell (Rob.Caldwell@FloridaMakes.com).
_______________________________________________________________________________________________
Connex Florida – Florida's Supply Chain Database
Connex Florida is a supply chain database tool for the manufacturing industry in Florida. This tool contains in-depth information on a broad range of Florida manufacturers, along with detailed search functions to highlight specific production capabilities, certifications, equipment, material types and more. The purpose of this tool is to help Florida manufacturers better connect with each other, be discovered, and increase business opportunities.
Basic search and contact information for Florida manufacturers is available to anyone via the search bar or navigation tabs above, however the ability to list detailed information, perform in-depth searches and exchange information regarding sourcing needs, requirements and opportunities is only available to validated Florida advanced manufacturing entities at this time. *Please note the Workforce and R&D Platforms for this tool are still under development.
For more information about Connex Florida, click here.
______________________________________________________________________________________________
FloridaMakes IMT Apprentice Program – More information here: IMT Apprentice Presentation General MFG