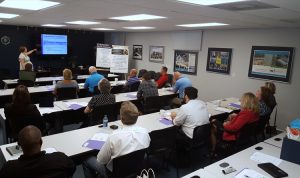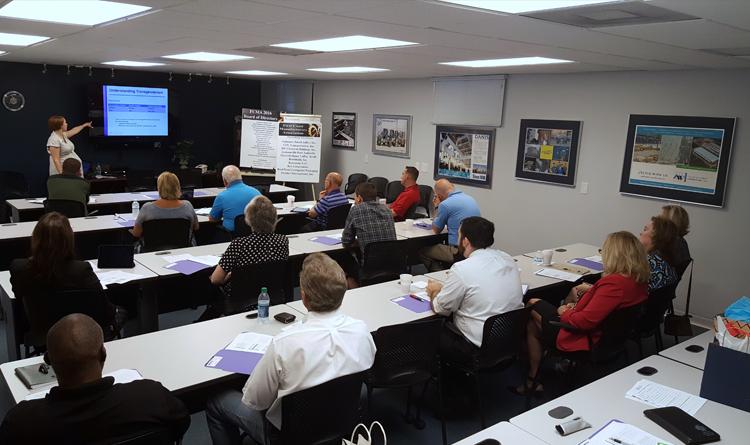 WORKSHOPS
FCMA believes strongly in the need to continually train and educate our members on current and emerging issues that will impact the profitability of each member, either immediately or long term. That's why we present workshops and seminars on various issues relating to manufacturing. The workshops are generally conducted in a 90-minute format and relate to a specific industry concern important to manufacturing. Expert presenters are selected from within the association's membership. Each workshop is designed to provide information as well as add resource advantages to member companies. It is our policy to make workshops affordable for each member.
___________________________________________________________________
Upcoming Webinar: Financing Resources for Your Domestic & International Expansion 
Wednesday, September 30; 10:00 AM – 12:00 PM via Zoom
Sign-up via e-mail to amanda@fcmaweb.com for log-in details.
 Purpose of the event:
Learn about federal loan programs such as SBA and USDA to access financing.
Become familiar with local, state, and federal resources to assist you in your business expansion.
Participate in virtual meetings with lenders in your area to discuss your financing needs.
Agenda:
10:00 – 10:15 AM: Presentations by FCMA, FloridaMakes, and Florida Small Business Development Center
10:15 – 11:00 AM: Presentations by Small Business Administration and United States Department Agriculture
11:00 – 11:15 AM: Q&A
11:15 AM – 12:00 PM: Breakout Rooms Available – Lender Matchmaking, Florida Small Business Development Center, and USDA Rural Development Programs
Event Speakers: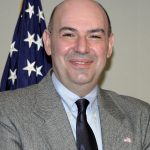 Sandro Murtas, Small Business Administration 
Sandro Murtas is the Regional Manager of the Export Solutions Group for the Office of International Trade of the U.S. Small Business Administration in the Tampa US Export Assistance Center covering Central and Northern Florida. Previously he was the Regional Manager in the New Orleans USEAC and Atlanta USEAC. In addition, he was a Global Trade Specialist at Synovus Bank's Government Guaranteed Lending Group. Prior to joining SBA,  he was the Director of the International Trade Center of the Puerto Rico Small Business & Technology Development Center.
He is a Certified Global Business Professional (CGBP) by the North America International Trade Educators (NASBITE) and a Certified International Credit Professional by the Finance, Credit International Business Association (FCIB).
He has participated in many conferences and seminars as a speaker in the United States, Mexico, Colombia, Argentina, Bahamas, the Dominican Republic, Barbados, and Italy. He has published in journals, newspapers and magazines. He is a graduate of Wichita State University where he received an Economics and International Business undergraduate degree and an MA in Business Economics.
Rosalind Bryant, Small Business Administration
Rosalind Bryant has worked for the SBA/North Florida District Office for over 30 years. She serves as a Lender Relations Specialist in the Finance Division and she is the District Office International Trade liaison. She provides counseling and training to potential and/or existing small business owners, lenders and small business resource partners on SBA's guaranteed loan programs and services in the North Florida District Office area.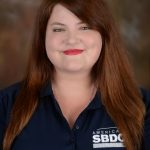 Julia Montgomery, Florida Small Business Development Center
Julia Montgomery is the Assistant Director and International Trade Specialist for the Florida SBDC at the University of North Florida, where she manages the international trade program for the entire Northeast Florida 18-county region. In this role she assists businesses with the development of import and export strategies, supply chain and logistics issues, process and procedure improvement, and the management of special projects. She also provides virtual business solutions by assisting clients with their e-commerce and social media marketing strategies. Julia earned her B.S. in International Business at Arkansas State University, her M.S. in International Studies at Oklahoma State University, and she holds a certificate in Supply Chain Logistics Management from the University of West Florida. She is a Certified Global Business Professional (CGBP) and she sits on the NASBITE Board of Governors. She is also a member of the Central- North Florida District Export Council.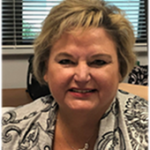 Elizabeth Doster, US Department of Agriculture
Elizabeth Doster serves as USDA Rural Development Business and Cooperative Programs Director for Florida and the U.S. Virgin Islands. Elizabeth started with the agency in 2015 and serving as a Business and Cooperative Programs Loan Specialist from February 2015 to August 2018 working primarily with Business and Industry Loan Guarantees. Additional duties included Rural Development Specialty Lending and Energy Programs. In August 2018, Elizabeth was promoted to Area Director and moved from Georgia to Lafayette, LA. From August 2018 to July 2019, Elizabeth served as Lafayette Area Director and Community Facilities Programs Team Lead and Business Programs Director. In January 2020, she moved to Florida to assume the Business Programs Director position.  Prior to joining Rural Development, Elizabeth served as a Regional Commercial Loan Officer for PNC Bank, RBC Bank and FLAG Bank. In addition to her loan-making experience, Elizabeth has owned and operated six businesses from 1986-2018 along with many years of corporate management and operations experience. Ms. Doster holds Bachelor and master's degrees in economics from Pennsylvania State University.
Susan Campbell, US Department of Agriculture 
Susan Campbell has worked for Rural Development for twenty-nine years in various capacities in the Rural Business Cooperative Service section.  Susan started in January 1991 as the secretary to the architect and engineer and then became the technician for the Community and Business Program section for several years transitioning to a state office specialist when the Business and Community sections split into two divisions.  She has worked a variety of the many programs in the business section and continues to enjoy seeing how Rural Development helps businesses and the rural communities prosper.
Theresa Purnell, USDA Rural Development  
Theresa Purnell serves as the Energy Coordinator for Florida and the US Virgin Islands for USDA Rural Development. Theresa has over 30 years of Federal service working with the different public and private entities, borrowers, applicants, management agents and the general public, in the Rural Utilities Service , Community Programs, Rural Business Service and Multi-Family Housing programs for the agency.
She received her associate degree in Business Administration & Management from Palm Beach State College, FL.  She enjoys working the Energy program in assisting agricultural producers and rural small businesses with reducing their energy costs through renewable energy and energy efficiency programs.
Caroline Evans, USDA Rural Development 
Caroline Evans serves as Community Solutions Specialist for USDA Rural Development through USDA's Innovation Center covering territories of Florida, Puerto Rico and the U.S. Virgin Islands. Caroline has over 20 years' experience in the finance industry, having worked in both public sector finance and private sector mortgage lending as well as business lending and community economic development activities. Caroline received her Bachelor of Science in Social Science from the University of Utah and her MBA from Davenport University. Caroline enjoys bringing key initiatives to the field where they can benefit agricultural producers, rural businesses, and rural communities.
___________________________________________________________________
Past Workshop Topics include:
Workforce Development: EEOC; FLMA; ADA; Workers Compensation; NLRB update; Employee Assessment; I-9's/Immigration; Violence in the Workplace; Wage & Hour Laws; Sexual Harassment; Supervisory Training; Hurricane Preparedness, Obama Healthcare Reform
Environmental, Health and Safety: Water Conservation and Reuse; Title V/Air Permitting; NPDES Water; OSHA/Safety; and, Indoor Air Quality.
Government Relations: Tax Incentives; Taking Advantage of Sales Tax Exemptions.
Contact information@fcmaweb.com for more info.