2017 Golf Tournament
FCMA's annual golf tournament was sold out on April 7! It was a major success for FCMA and provided an excellent opportunity for networking and fun. As part of its commitment to workforce education, a portion of the proceeds from this year's event will go to fund local scholarship programs.
Congratulations to our winners and thank you to everyone who participated!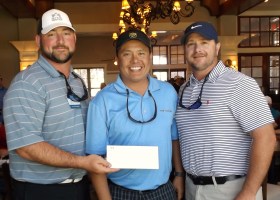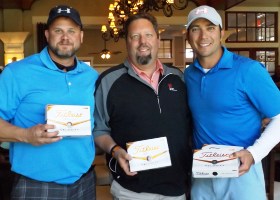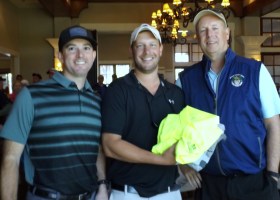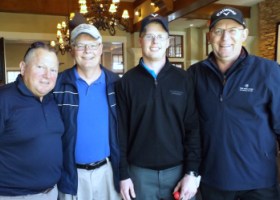 Thank you to our sponsors!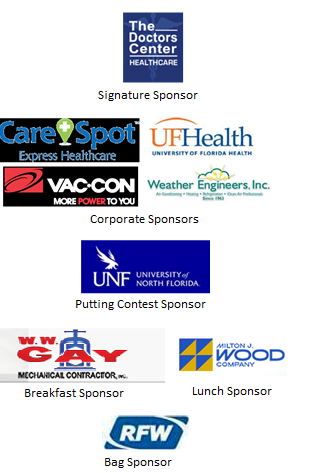 Hole sponsors:
Abatix, Adams Air & Hydraulics, Adecco, Advanced Disposal, Aerostar, Aerotek, Auld & White Constructors, CareSpot Urgent Care, Cintas, Coastal Industries, Dupuy Silo Facility, Environmental Consulting & Technology, Environmental Services, Exceptional Case Services, G2ID Source, Geosyntec, Harbinger, Haskell, Jaxport, Krystal Klean, MJ Wood Company, Northeast Florida Heating & Air, NSC Technologies, Packaging Corporation of America, Pilot Pen of America, Pivot CPAs, Progressive Power Products, Republic Services, Revlon, RL Harris, Securadyne, St. Johns County Chamber of Commerce, Swisher International, The Doctors Center, UF Health Jacksonville, US Gypsum, Vac-Con, Weather Engineers, WJ Sapp & Son, WW Gay Mechanical Contractor
Prize donors:
Abatix, ACTS, Adams Air & Hydraulics, Advanced Disposal, Aerotek, AFLAC, Atlantic Logistics, Auld & White Constructors, Brown & Brown Insurance, CareerSource, Cecil Powell Company, Clay Chamber of Commerce, Courtyard Marriott, Cushman & Wakefield, Ennis Pellum & Associates, Environmental Consulting Technology, Exceptional Case Services, Florida Capitol Bank, G2 ID Source, Gas South, Geosyntec, Harbinger, Insurance Office of America, Interactive Resources, Jaxport, Jo-Kell, JP Morgan Chase, JP Perry Insurance, JZ Expedited Logistics, Kelly Services, Kilwins, Krystal Klean, LG2 Environmental, Miller Electric, Moran Environmental Services, MSC Industrial Supply, Neptune Tech Services, Package Corporation of America, Pal-King Pallets, Pilot Pen Corporation, Proforma Northpoint, Raymond James-Otterson Allison Group, Republic Services, Revlon, RFW Wealth Advisors, Rogers Towers, Templeton Manufacturing Solutions, Tetra Tech, Turner Pest Control, US Gypsum, USA Mobile Drug Testing, Wahby Financial, Wells Fargo
Thank you to our hardworking Golf Committee!
Niki Howard, Aerotek
Wanda Fort, Aflac
Jonathon Scott, Colliers International
Jeff Evans, Colliers International
David Roberts, Exceptional Case Services
Virginia Frederick, G2ID Source
Damon Olinto, Insurance Office of America
Max McKay, Insurance Office of America
Lisa Diaz, Jaxport
Linda Carrion, JZ Expedited Logistics
Tony Morgan, Krystal Klean
Kim Lambert, Oasis Staffing
Jordan Born, Packaging Corp of American
Nicholl Bernath, Republic Services
Jennifer Janssen, Republic Services
Greg Kern, Tetra-Tech
Sean Hassan, The Doctors Center
Dan Johnson, Turner Pest Control
Kathie Dyal, USA Mobile Drug Testing
Guzman Castro, Wahby Financial
Ashley Blume, Wahby Financial
Amanda Osborne, Wells Fargo